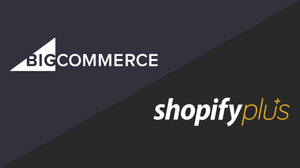 Moving from BigCommerce to Shopify Plus
themefast
Regular price $5,000.00 $2,000.00 Sale
If your eCommerce store is doing thousands of orders every month the last thing you want to do is completely migrate your website to another platform. It's a lot of work, and you're afraid you'll lose sales.  However if you keep putting it off eventually your site will be either be broken beyond repair or your competition will scale faster than you.
So what do you do? If you need to move your store from BigCommerce to Shopify Plus our experts will handle the whole migration process while you manage your current store with no interruptions and no down time.
No site migration is without obstacles, but we will make the transition painless and get you back to generating more sales and serving more customers.