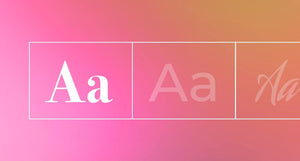 Add Custom Fonts to Shopify
themefast
Regular price $200.00 $129.00 Sale
After ordering this service we will install custom fonts that are not available on your Shopify store by default. We will create a new drop-down menu in the theme editor called custom fonts which will change your headings, body font, paragraphs, links, or other font elements on your theme.
Please be specific as to which fonts on your theme you would like to be custom. 
Font files need to be provided or links to download your desired custom font. For commercial fonts, you must purchase a license to use the font. Open source fonts can be installed for free. 
Additional changes and revisions may be extra.
Additional Services
Each Additional Font (+1 Hour): $65.00
Option to Change Font Sizes (+1 Hour): $65.00
Option to Change Font Colors (+1 Hour): $65.00